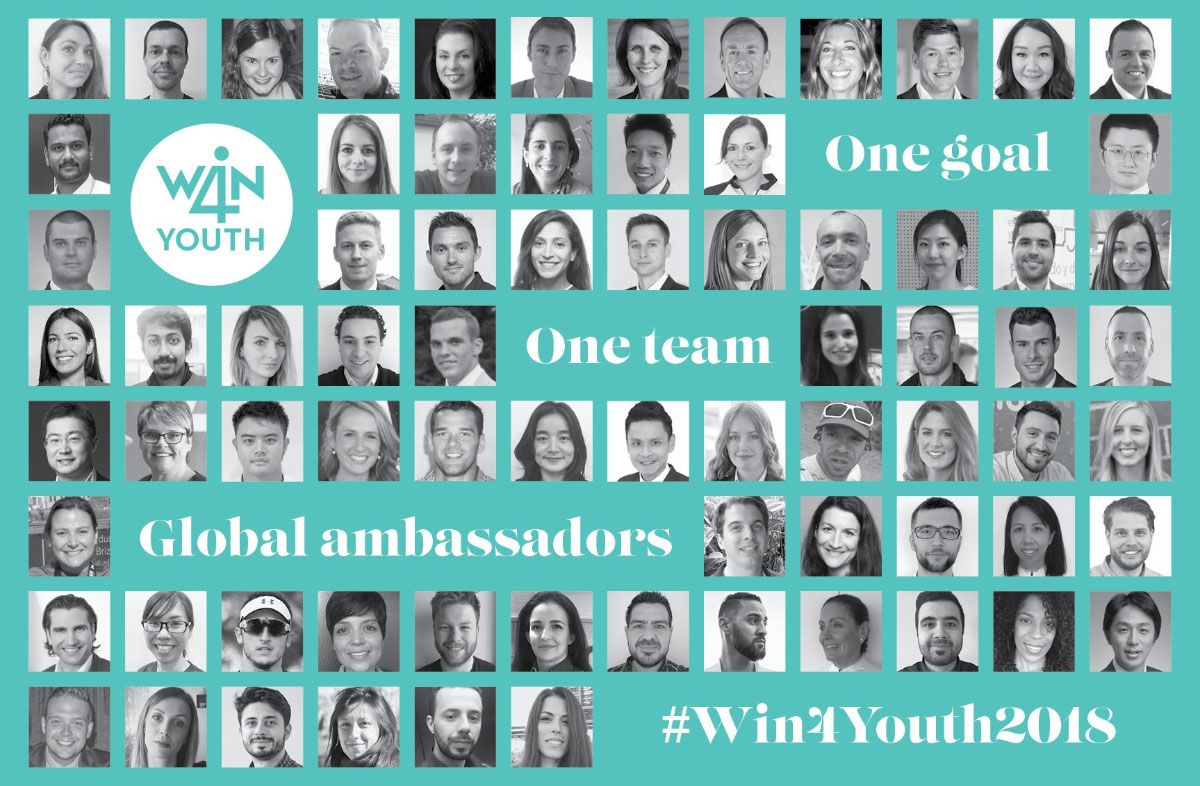 Adecco Group Foundation & Win4Youth
There are only 4 days left until we crown this year's winners of the Ocean Lava Triathlon. But before that, we would like to make a few remarks.
The preparations for the Ocean Lava Triathlon are in full swing; the race course markings are allocated, start numbers are printed, the finish line and the transition zone are being built up right now and slowly but surely all the work and passion are put together to a complete picture.
At this point we would like to thank our main sponsor, the Adecco Group Foundation who made this great event possible.
The Adecco Group Foundation (AGF) was created in 2017 as the global corporate foundation for the Adecco Group.
The AGF is focused on two issues: unlocking hidden potential and workforce vitality.
The Win4Youth Program
Every year a group of 70 Win4Youth Ambassadors are selected to face a highlight challenge – which is likely to be the sporting challenge of their lives! Ambassadors come from different countries, different brands, different athletic backgrounds and different positions within the company; a diverse team is a vital aspect of the Adecco Group family.
This year the main event is the Win4Youth Triathlon in Lanzarote, powered by Ocean Lava. It promises to be bigger and better than ever. For the first time, Adecco Group Foundation is inviting everyone to get involved by offering packages for friends and family, relay teams and clients to participate.
The Ocean Lava Family is looking forward to welcoming all Win4Youth participants in the Olympic Distance Triathlon and wishes them all the best in their race!
Thank you, Adecco Group Foundation;  we couldn't have gotten this far without your continued support!