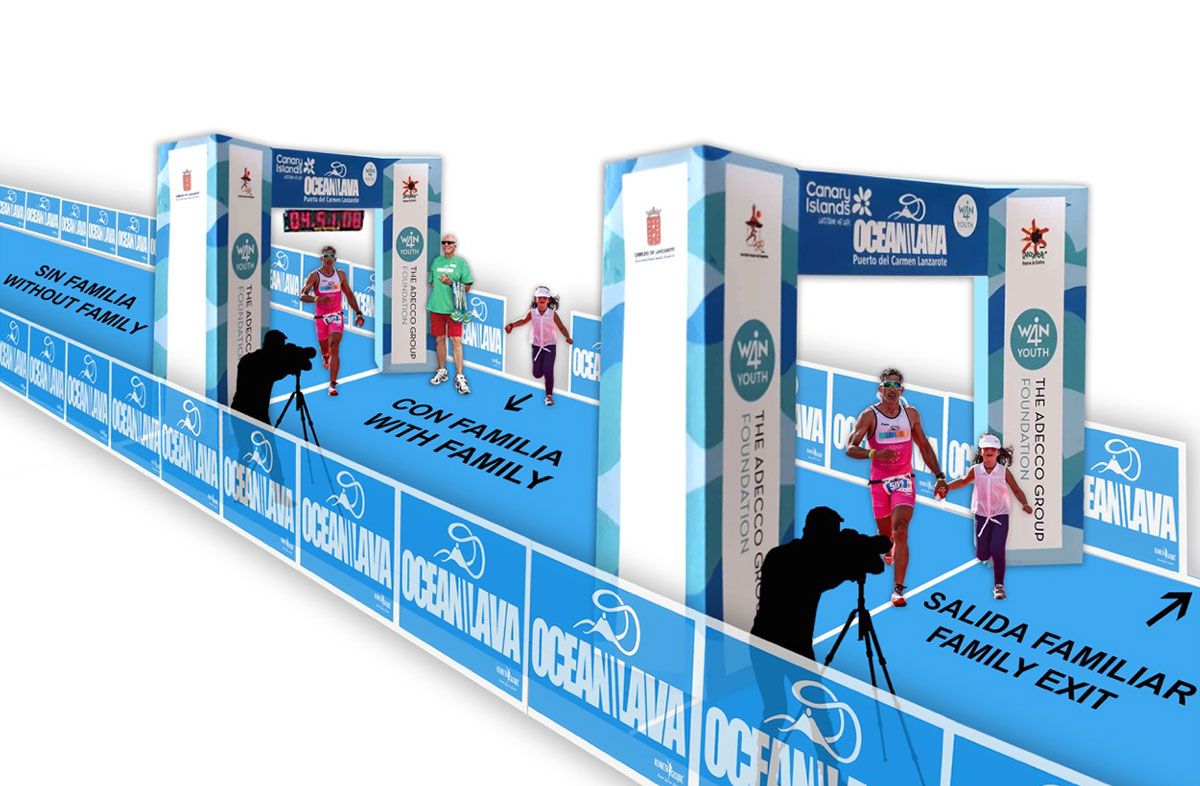 Family Finish Area
For this year's Ocean Lava Triathlon we have created a new finish area.
Many participants have crossed the finish line with their children or partners in the years before. Unfortunately it was hardly possible and also quite dangerous for you and other athletes to enter the race track before the finish line.
The new feature allows you to walk comfortably with your family members through the second finish line where a second photographer is located after your time has officially been stopped at the first finish line.